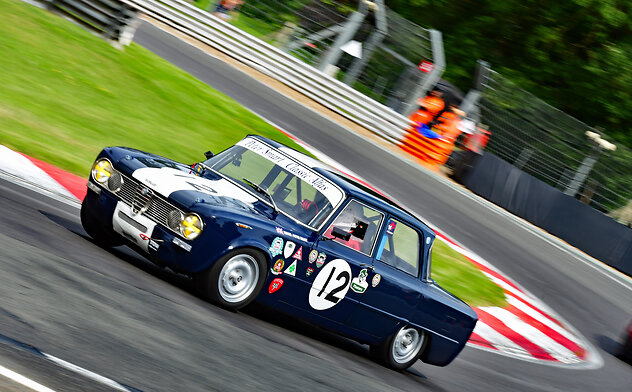 Historic Alfa Romeo Restoration and Racing Specialists.
Check out our Facebook page
here
Check out our Instagram page
here
for the latest news


Our passion for all things Alfa Romeo has been gained over the last 40 years with experience of buying and selling all models of Alfa Romeo, Alfa Romeo restoration, race preparing and successfully competing in several Historic Alfa Romeos particularly 750/101 Series Giulietta/Giulia, 102 Series 2000/2600, 105/115 Series GTA/GTV/Spider, Alfetta GTV/GTV6, Alfasuds and 75s. We can provide Historic Alfa Romeo owners the facilities and know how so they can continue to economically enjoy their Alfa Romeos for many years to come.

The business is devoted to Historic Alfa Romeo Restoration, Servicing, Sales and Race/Rally Preparation but we can also offer the same facilities for all makes of Historic cars.

Client Quotes:


"Thank you for the sale of the car being so easy, it was GREAT to deal with someone so professional and honest.
It makes a change in the present world!!
The money is in the bank so THANK YOU.
Robert Frost, October 2023"
"I've owned a 1600GT Junior for over 40 years and used a significant number of Alfa specialists in that time to maintain and service the car, as well as doing some of the work myself. I've now used Peter's garage for around 2 years as they are significantly better than any of the other (some of whom were very capable) in terms of identifying and diagnosing problems and then being able to solve them efficiently. I also find them very helpful in alerting me to what might next need addressing (ie preventative maintenance). The most recent work they carried out was a full overhaul of the gearbox (3rd to 2nd syncro starting to go), a full service of the carburettors and fitting an electronic ignition. All this was done to a very high standard, on time and to the quotation.
Richard Catton, September 2023"
"Peter, thank you for helping Iain with the Alfa very much appreciated, now she is running perfectly."
"Bravo and thanks for all your work! She drove fabulously!"
"Just to let you know that we took the car to Bedford Autodrome for a track day yesterday and she went perfectly. One spin only. A lot of fun."
"I would like to express my sincere thanks for the work you carried out on my Alfa recently. To say I am delighted with the results would be an understatement. You certainly have a VERY SATISFIED CUSTOMER."
"Just to let you know that both car and pilot made it safely back North, 275 miles in just 5hrs !! She goes very well and handles superbly. Many thanks."
"Just to say thanks, the car was perfect all day thanks to all your hard work. Ran like clockwork. Thanks again."
"We won our category! Thank you for all your hard work."


We are situated in the heart of Dorset 20 minutes from the county town of Dorchester, approximately 2 hours by road from Central London, 2.5 hours by train from London Waterloo and 40 minutes from Bournemouth International Airport. Please phone or e-mail for full directions to our workshops.

Please do not hesitate to contact me to discuss your Alfa Romeo or Classic Car requirements.



Peter Smart